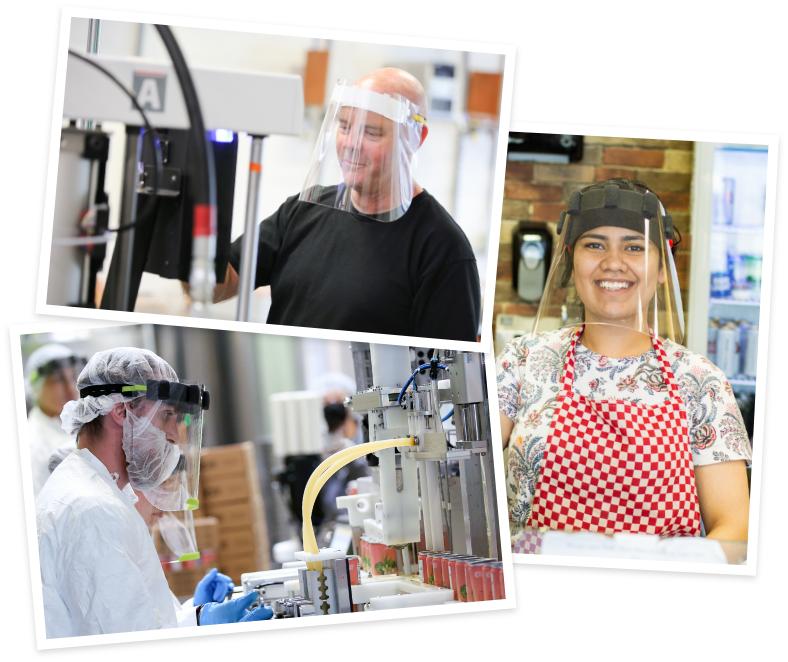 Reopen your business safely
As businesses approach reopening, it is paramount that we collectively take all the precautionary measures to protect our workforce. From employees interacting with patrons, to consumers shopping for essential items, our face shields can provide the necessary, affordable protection to keep our community safe.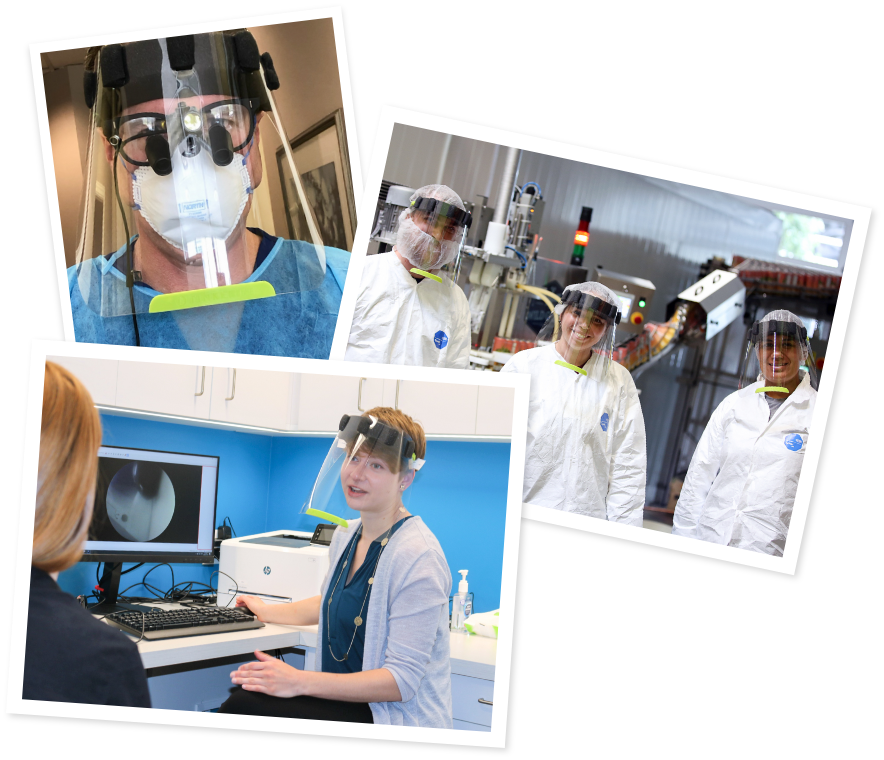 Why face shields?
FULL COVERAGE
Face shields provide a full coverage of the entire face, reducing the risk of virus droplets transmitting through our mouth, nose, and eyes.
FACIAL EXPRESSIONS
The face shield's clear visor doesn't obstruct facial expressions, which is a key component of human interaction, especially for communities like the Deaf and the Hard of Hearing.
REUSABILITY
Face shields are reusable. The visor can be safely sanitized for repeated use.