3D PRINTING
SIMPLIFIED.
Meet Tinkerine™ Suite, the most user-friendly 3D slicing software. With its clean, minimal interface and an array of powerful features, it makes integrating 3D printing in the classroom as easy as 1-2-3.
Upgraded performance
Tinkerine Suite 3.0 runs on an upgraded slicing algorithm. From more accurate support structures to smarter infills, the enhanced performance helps the class print more efficiently and reliably.
Beginner-friendly
With a new facelift, the interface remains simple and clean. Not only are the controls more streamlined, but the illustrated tooltips also make adopting 3D printing easier than ever.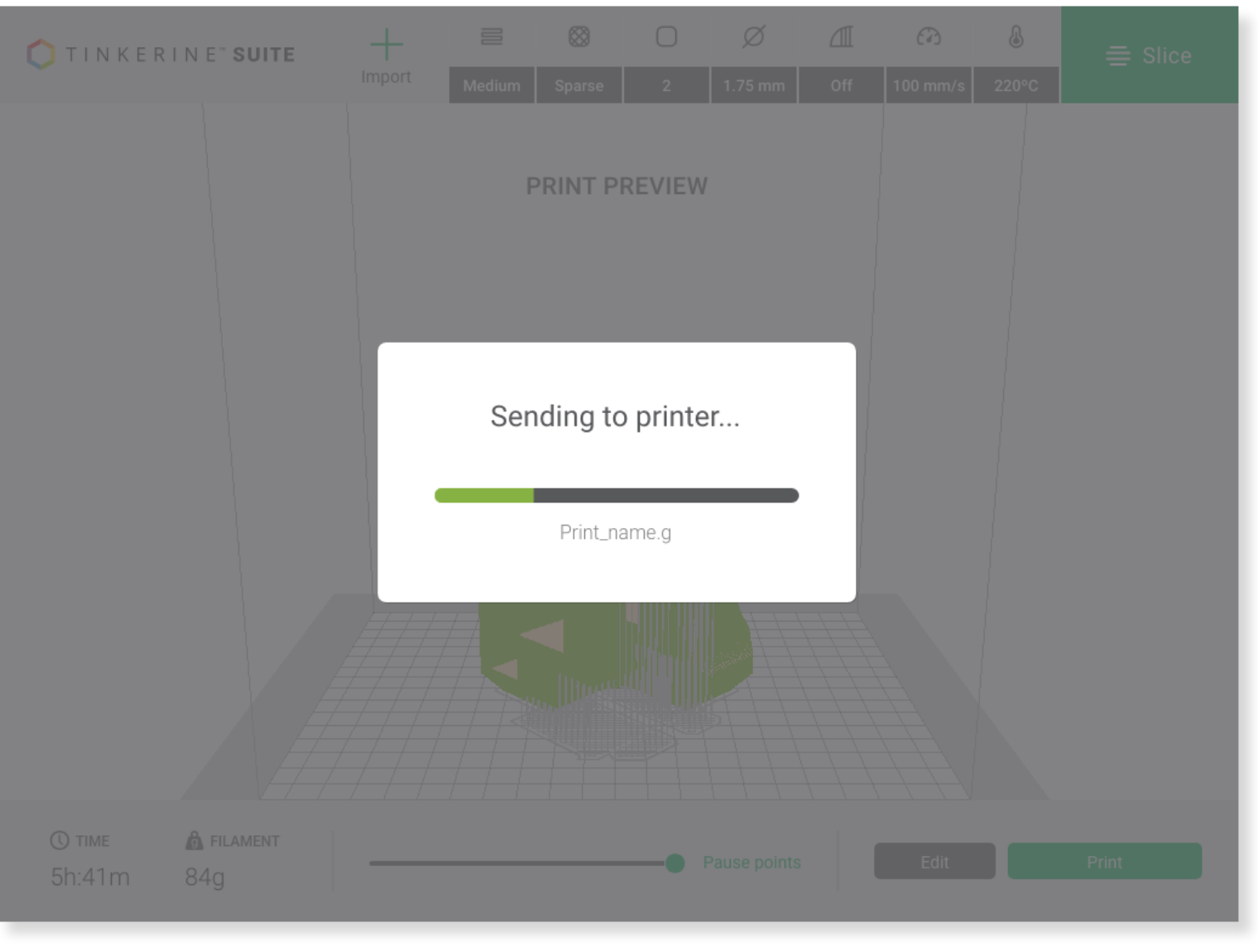 Wi-Fi printing
Tinkerine Suite 3.0 supports Wi-Fi printing. Import, slice, and wirelessly send 3D models to the printer. It makes the design-to-print workflow efficient and hassle-free.
Features at a glance
Reliably fast
Blazing fast slicing speed with high-quality results.
Efficient interface
Clean, minimal, and user-friendly interface.
Wi-Fi printing
Smooth workflow from slicing to printing.
Illustrated tooltips
Beginner-friendly tooltips for gentle learning curve.
Model manipulation
Scaling, duplicating, rotating, and more.
Print estimation
Accurate estimates of print time and filament usage.
Print pausing
User-added pause points for changing filament.
High compatibility
Compatibility with both Windows and Mac.
Ready to get started?
Get Tinkerine Suite for your Ditto Series 3D printers.
All downloads
Windows

(XP or later)
Printers without on-board control menu (such as Litto without T.I.M.) require connection to a computer to print. Please download and install our hosting software here.